New Water Consultant Partnerships Announced
SAMCO has formed partnerships with water consultants to provide additional services to Texas communities. The partnerships with Texas Drinking Water Solutions and Elston Johnson and Associates allow for additional planning, reporting, regulatory compliance and project financing capabilities beyond the leak detection and field services normally completed by SAMCO.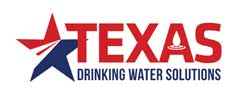 James Beauchamp of Texas Drinking Water Solutions is recently retired from TCEQ where he served as a Special Assistant to the Drinking Water Standards Section. This experience coupled with his time investigating and supporting public water systems contributes to his expertise in regulatory compliance assistance, as well as GIS and distribution mapping.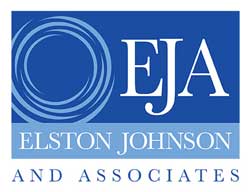 Elston Johnson of Elston Johnson and Associates (EJA) has worked with the Texas Commission on Environmental Quality.  He has over 20 years of experience with water system regulatory compliance, permitting, and policy and regulation development. Also with EJA is Barb Johnson. Barb holds a Doctorate in Strategic Leadership and has more than 20 years of experience in leadership development, team effectiveness, organizational culture and strategic foresight.  She understands the need to develop a strong people strategy to support the business aims of Financial Sustainability, Quality and Accessibility.
Services offered through this partnership include preparation of, or assistance with:
Compliance/Technical Requirements
Water Loss Audit
Water Use Survey
Drought Contingency Plan
Sample Siting Plan
Monitoring Plan
Consumer Confidence Report
85% Report- Capacity Report
Alternative Capacity Requirement Analysis and Submission
Exception Requests
Emergency Preparedness Plan
Environmental Permit / Compliance
Asset Management Plan
Engineering Design Plan
Record Drawings
Funding Assistance
Funding Information and Sources
Funding Applications
Public Outreach/Education
Leak Detection/Field Services
Leak Detection
Leak Repair
Flow Recording/Monitoring
Manhole Inspection
GIS Assets / Leaks
Well Meter Calibrations
Updated Distribution Maps
Strategic Leadership
Strategic Foresight
Meeting Facilitation
Leadership Development
Team Effectiveness / Teambuilding
Organizational Development
Operations Training
If you have interest in learning more about the expanded services that SAMCO is now offering, please contact Sam Godfrey at the TCEQ Public Drinking Water Conference or give him a call.